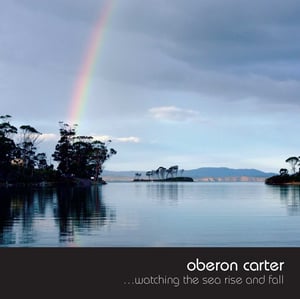 $

7.00
Purchase Oberon Carter's debut album on CD and receive a free download copy of his second album, Natural Life.
Watching the Sea Rise and Fall - A collection of mellow, acoustic
songs written and performed by Tasmanian singer-songwriter Oberon
Carter. Folk guitar pickings infused with subtle melodica create a
chilled setting for Oberon's smooth crooning about life, love, nature
and mortality. Released 01 March 2008
Natural Life - This second album by Oberon Carter sends his folk noodlings to a whole new level with gentle accompaniments of piano, accordion, fretless bass, ukulele and a range of percussive sounds. The album takes a reflective path around themes of birth and personal redemption and seeks to express the value in living a simple, natural life. Released 01 January 2011
You will receive the CD packaged in jewel case, with a link to the free download of Oberon's second album, Natural Life. Natural Life is available only to download.
Listen to Oberon Carter and watch live videos here: www.youtube.com/berondi